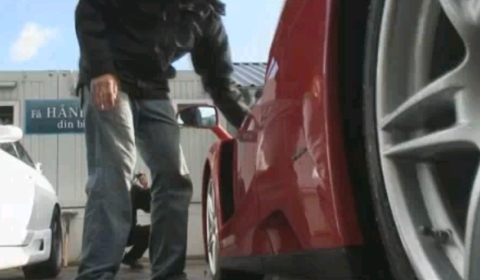 While attending a Ferrari day at Padborg Park in Denmark some visitors spotted this Ferrari Enzo at the hand car wash.
The Enzo owner washed the car himself, took the hose and used a microfiber cloth with sand. Check the result!
Certain owners should just not own such a piece of art!