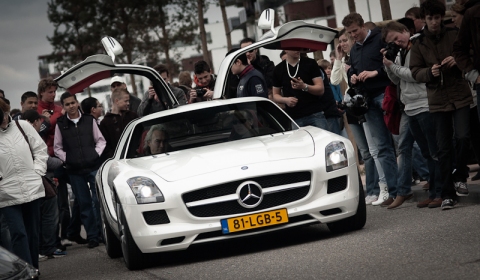 The sun is shining and the temperature is above 15 degrees. Time to get your precious supercar out of the shed and meet with your friends at a rally. The Heaven and Rides Spring Rally 2010 organisation collected a large group of exotics and organized a rally near Rotterdam, Netherlands.
Inside the gallery you will spot a white SLS AMG, interior shot of a F430 Scuderia, Ferrari 360, Koenigsegg, yellow Porsche 911 Cabriolet and more.
Check out the pictures below.
For more pictures click here and here!
[Pictures via Autogespot.com members]