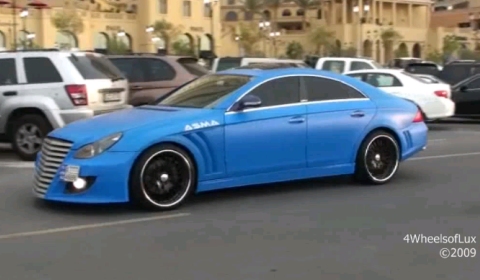 You could call it an 'eye-catching' and unique Mercedes CLS55 AMG tuned by ASMA. However, we call this unique but definitely overkill.
This matt blue creation was spotted at JBR in Dubai, UAE.
ASMA is known for its over-the-top packages. Our opinion does not really change each time we come across a new video or picture showcasing one of ASMA's creations.