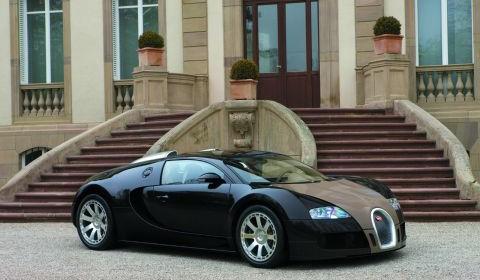 McLaren's CEO, Ron Dennis, has cracked the reputation of the Bugatti Veyron by calling it 'a complete piece of junk'. He also stated that he can look at a range of women and see beauty in most of them, but he can not look at a Bugatti and think positive about it. He said:
It's just pig ugly, the Veyron doesn't do anything for me. I've been looking at it for years, and I don't see one single thing that makes me feel good.
What reason Sir Dennis had for this is unknown, maybe it has something to do with the recent unveiling of his own MP4-12C supercar. The MP4-12C, which will be sold for close to $ 250,000 next year, is believed to boast a top speed in excess of 320km/h.
Still, his criticism had not ended. He also claimed that a recent road race on BBC, Top Gear, organised in Abu Dhabi between the Veyron and the McLaren F1 road car had to be fake to make the Veyron look quicker than it was.
I know that they have to cut the car open to take the engine out. To make an engine in that configuration, you know, it doesn't go around corners. When we did the race in Abu Dhabi, we beat it off the line so many times that the film crew was getting frustrated because the outcome was supposed to be for the Bugatti to win.

So we had to do that whole thing about ten times before it managed to get off the line cleanly and catch us up. Because every time they dropped the clutch it bogged down and we were gone.
Just jealousy or can you find yourself in Dennis' way of thinking?