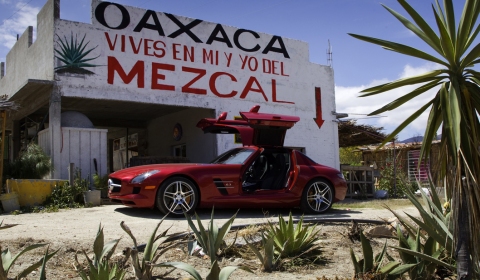 What about recreating the famed Carrera Panamericana while piloting the 2011 Mercedes-Benz SLS AMG? Everybody would say yes if they got such an invitation.
Mercedes-Benz unveiled two videos showing the Mercedes-Benz SLS AMG and its ancestor the 300 SL hitting the streets of Mexico.
The first video shows how amazing the original Mercedes-Benz 300 SL of the early 1950s was. The second footage shows the latest Gullwing and its 563-horsepower naturally aspirated 6.2 liter V8.