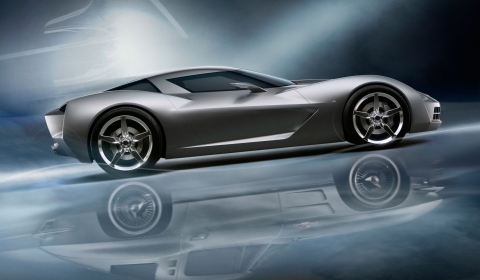 Perhaps you have seen the Chevrolet Corvette Stingray concept. An amazing car which played a role as Autobot "Sideswipe" in the Transformers: Revenge of the Fallen could see a future.
According to Autoweek, a senior GM insider indicated that the C7 will be the last of the traditional, old-style Corvettes. Chevrolet is preparing a revolutionary new concept for the C8 Corvette, a mid-engined model capable of matching Europe's most exotic supercars. Main points of focus are reducing weight, aerodynamic drag and replacing the V8 with a twin turbocharged V6 engine with a total output of 440hp.
We have to wait until 2016 to see the new C8 hitting the streets. Both coupe and convertible models are planned.