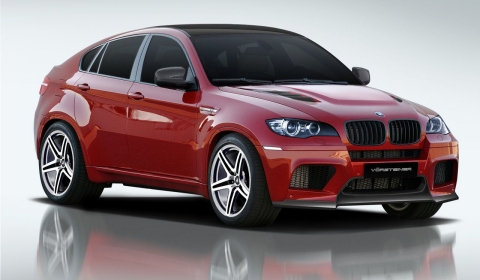 Vorsteiner is next in line to show their package for the current BMW X6 M. Their VRS aero package includes a number of parts and is composed of resin pre-impregnated, vacuum-formed carbon fiber.
The components making up the X6M Aero Package consists of add-on front spoiler, vented hood, roof spoiler, deck lid spoiler and rear diffuser. The vented hood eliminates 40% of the factory hood weight as well as hot air away from the engine.
The BMW X6M shown on the pictures features our one-piece forged V-102 wheels in 23 inch in a satin brushed aluminum finish with Michelin tires.
The new VRS X6M aero package will be available in Summer 2010.