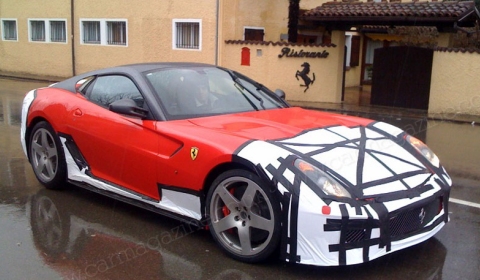 Several weeks ago we show the first shots of the new Ferrari 599 GTO. Today we can show you another set of pictures made in front of the Maranello's factory gates.
The new GTO – which stands for Gran Turismo Omologato – is the first one since 1980s 288 GTO. The rumoured specs are 700bhp from the standard 6.0 liter V12. Early information says also that the GTO will rev to a neck-tingling 9000rpm.
On the subject of lightweight the GTO will get loads of carbon fiber. The roof on this red test car appears to be in carbon fiber to bring the weight of the 599 below 1690kg. Stickier tyres and a faster map for the F1 sequential gearbox could bring the 0-100km/h (62mph) time around 3.5 seconds.
The vehicle will be released by the end of 2010. A run of around 500 cars is expected. Price? Around £ 300,000!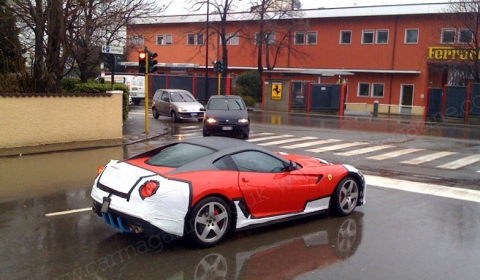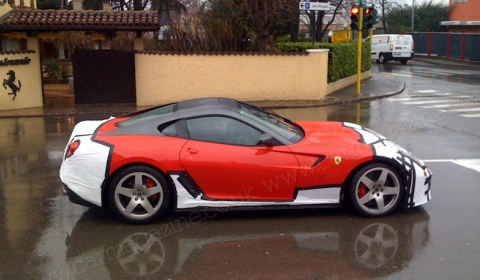 [Via Carmagazine.co.uk]