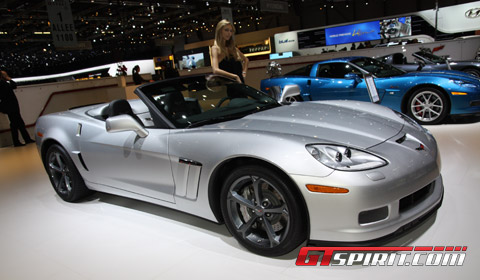 Corvette was present at the event. The only big news fact they shared to the world press was the European Premiere of the Grand Sport. Furthermore, we spotted three other muscle cars at the stand; the Coupe, ZO6 and ZR1.
The German and Swiss markets are the biggest in Europe. So it was quite a logical step to introduce the Grand Sport at Geneve 2010. Next to the Convertible on display, the Coupé will go on sale in Europe later this year.
For more information on the 430hp-strong Grand Sport click here.