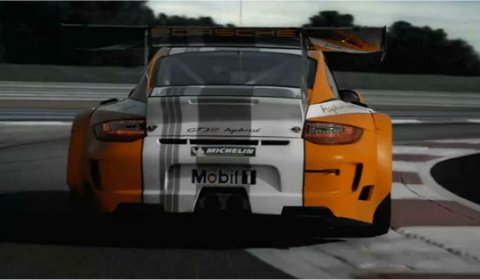 Our video of the day is this footage of the Porsche 911 GT3 R Hybrid in preparation for its race debut at the Nordschleife of the Nurburgring. The hybrid racer is currently undergoing further testing.
In the video you will see an artist impression of the hybrid system. In this case, an electrical front axle drive with two electric motors developing 60kW each supplements the 480bhp four-litre flat-six at the rear of the 911 GT3 R Hybrid. Porsche uses an electrical flywheel power generator delivering energy to the electric motors.
Whenever necessary, the driver is able to call up extra energy from the charged flywheel generator, supplying up to 120kW to the two electric motors at the front from its kinetic energy.