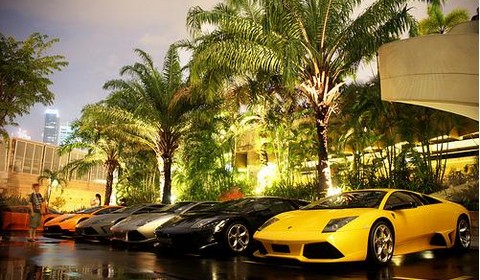 Today's video of the day shows the arrival of various European Exotics at the annual Chinese New Years 'Lou Hei' Dinner in Singapore.
The 'Lou Hei' is a dish that is commonly eaten to celebrate Chinese New Year. This video features the arrival of various Lamborghini's, Ferrari's and Maserati's at the Mandarin Oriental hotel in Singapore. So many cars turned up for the event that they couldn't park them all in front of the hotel, so the second half of the video is shot in the hotels underground car park.
Photo Credits to Jeric photos on flickr.