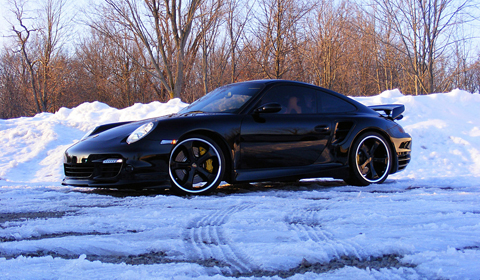 We have been introduced to the Switzer Performance P800 before. An 800bhp, twin-supercharged monster, fettled in Ohio, US for customers who want a car with crazy performance, but also want to retain the driveability that their previously untouched 997 turbo was world renowned for.
Switzer have released a few pictures of one of their latest P800 projects, this car is said to be putting out around 700bhp after ditching the 997 variable vein turbochargers in favour of two larger, aftermarket models. That's not all though, Switzer have also given the car a new competition-style exhaust and headers, added electronic boost control, a  'Monster' intercooler, and an ECU re-map to optimise the rest of the modifications.
Visually, Switzer have opted to play it safe, installing a set of TechArt side skirts, TechArt rims and a GT2-style rear wing. The car maintains the use of the PKG gearbox.
[Via Zercustoms]