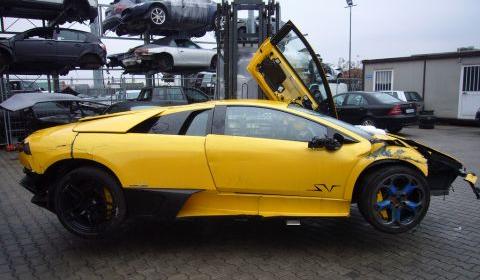 Sad news to start the week. Pictures of a third crashed Lamborghini Murciélago LP 670-4 SV have reached us. We do not know for sure if this happened accidently or if this LP 670-4 SV was part of a crash test, as the car's series number is 000/350. The fact that the car is a total loss is sadly enough something we can be sure about.
At this moment there aren't any extra details, but from the moment they are available, you will find them here.
Stay tuned for more!