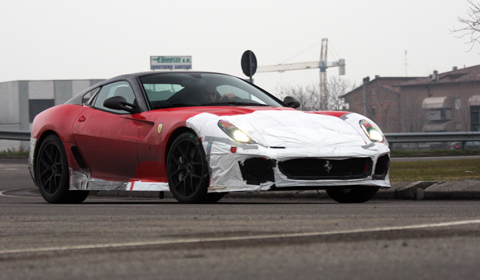 Spy photographers over at Arthomobiles managed to get a few photos recently of a few Ferrari test mules running outside the factory. The car's are believed to be mules for the expected 599 GTO, or otherwise, could even be for the hybrid 599 that we know is due to be unveiled at this years Geneva motorshow.
The photos themselves are stunning quality and depict three different cars in three different colours. The reasons why we think this is more likely to be the GTO than the hybrid stem from the visual similarities that the red car shares with the 599XX project; most notably, the matte black roof.
Whatever these cars may represent, it's obvious that Ferrari are testing each of them to their limits. Take a look at some of the action shots and let us know what you think by leaving a comment in the box below.
[Via Arthomobiles.fr, Teamspeed.com]