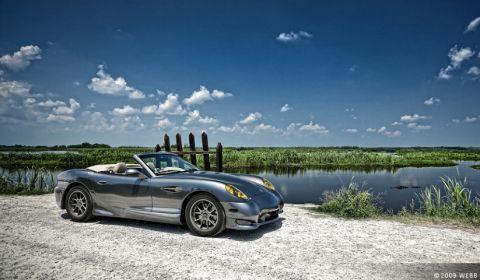 The day is running at its end, at least for our European readers. For our readers in the East a new day is almost beginning and for our Western readers the day is only half way. Enough reason for a new photo of the day.
The Panoz Esperante GTLM is a rather unique car running a 420bhp strong supercharged V8. Sprinttime from nought to 62mph (100km/h) is just 4.2 seconds. We believe much more words aren't needed here and that's why we let the comments on this picture and the car up to you!
For a high resolution version of this picture, please visit Notbland's Photography website!
[Via L4P]