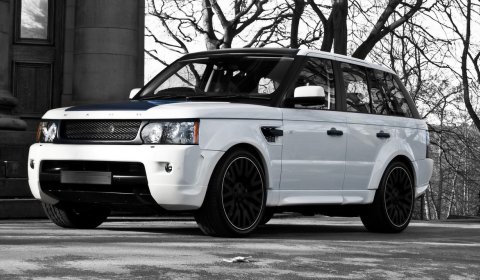 British tuner Project Kahn has unveiled a package for the 2010 Range Rover Sport. The RS600 program is made up of a ten piece body kit, a set of new wheels and a brand new leather interior. On the technical side they have added a new exhaust system and an engine upgrade.
The aerodynamic kit includes a new front bumper with a larger air dam, air vents as well as a mesh grill. A pair of aggressive wings are mounted on the rear hatch. A set of 22 inch alloys finishes the exterior picture.
On the inside the British tuner added a bespoke quilted leather upholstery, glove box and dash board complete with contrasting electric blue accents inside the instrument cluster.
The Kahn Intelligent Power system and a special exhaust system increase the total horsepower up to 600hp.