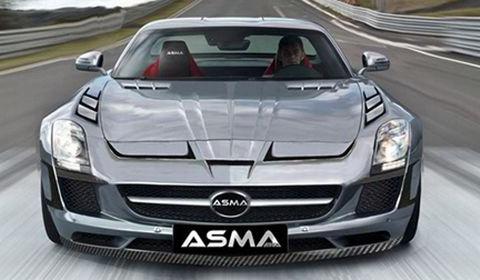 Ever since the beginning of the project and its release Mercedes-Benz has been very proud on its SLS AMG. Nobody will say that they state anything wrong. From the very first moments the SLS AMG was a big fish for tuning companies ASMA Design got interested.
At this moment there is not a single detail known about the package, there's only the picture shown. What we can see so far is that the ASMA SLS AMG will come with extra cooling vents in the front as well as on the hood. The front lip has a carbon fiber colour which probably means that ASMA will change a lot of original parts into the light weight material.
Please stay tuned for more!
[via Autogespot]