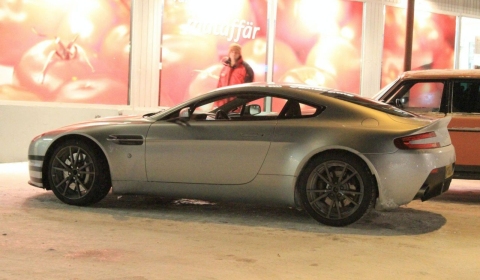 After the introduction of the Rapide Aston Martin shifted its focus to the AM V8 Vantage. A facelift was caught testing in the snow. A slightly redesigned front bumper with new lower splitter and new 10-spoke 19-inch wheels are easily spotted on the pictures. The rear diffuser and higher rear spoiler are included for better aerodynamic performance.
Not only the outside, but also the interior will change. A 1,000W B&O hi-fi system and a set of lightweight Kevlar and carbon seats will be added to the vehicle.
We haven't got a clue if Aston Martin changed anything under the hood.
Please stay tuned for more!
[Via WorldCarFans]