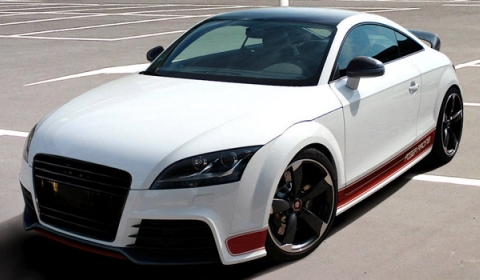 Another tuner can be added to the list of companies which have technically enhanced the Audi TT-RS. Pogea racing is the latest one. Their program includes a different exhaust system and performance stage.
There are a total of two stages available and two exhaust systems with double-flap control and sport catalytic converters. Stage one improves the vehicle up to 274kW (367hp) and 519Nm (383lb-ft) of torque. Stage two brings the performance up to 313kW (420hp) and 600Nm (443lb-ft) of torque.
The Pogea Racing TT RS modification package costs €1,099.
[Via WorldCarFans]