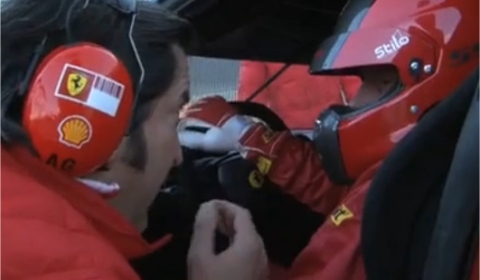 Ever since the 599XX was introduced last year at the Geneva Auto Salon, we were expecting a track release of the vehicle. This weekend at the Spanish Ricardo Tormo circuit in Valencia seven new owners got the change to the drive their brand new racing car. F1 driver Felipe Massa joined them!
The track day included laps at the track, a technical presentation and a team of Ferrari technicians teaching them everything about the vehicle and trackday usage.
The series of track events will extend itself around America, Europe and Asia including the Finali Mondiali.