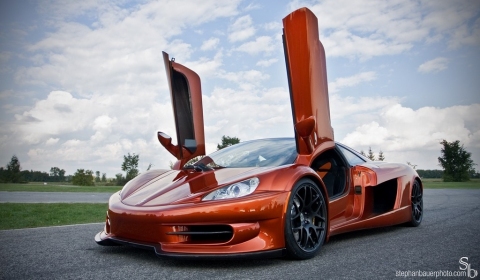 It is a known fact there are supercar manufactures around the world, but a Canadian manufacturer is not the first you think off. HTT is the first in Canada to develop an unique supercar and it will be on display next April during the Top Marques Monaco event.
Over the last eight years, Canadian Luc Chartrand has developed a 750hp body&frame full carbon fibre supercar called the Plethore LC-750 weighing only 1149 kilos. The Plethore therefore becomes the only three-seaters with central driving position supercar available on the market for a long time. The new model is an evolution of the Locus Plèthore supercar uneiled in 2007.
The supercar will be powered by a 6.2-liter V8 engine combined to a six-speed manual transmission.
A production version will be shown at Top Marques Monaco. Pricing will be around 395,000 Canadian Dollars, that is around €266,000 or $367,000.