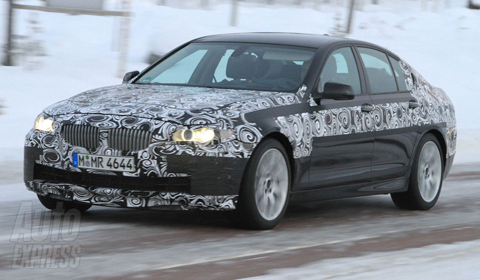 BMW have been spied testing their latest variation on the M5 in Lapland recently. Cold weather testing seems to be becoming a vital part of any manufacturers development process, testing reliability in adverse conditions shows the cars strengths and weaknesses.
This variant of the M5 is being rushed through development to compete with the recently unveiled E63 AMG. Sources say that we should get our first glimpse of it in Paris later on this year.
The car should see a switch from the V10 powerplant to a direct-injection twin-turbo 4.4-litre V8. 570bhp seems to be about right so far and a 0-60mph time of under 4.5 seconds and 155mph limited top speed are to be expected.
[Via AutoExpress]