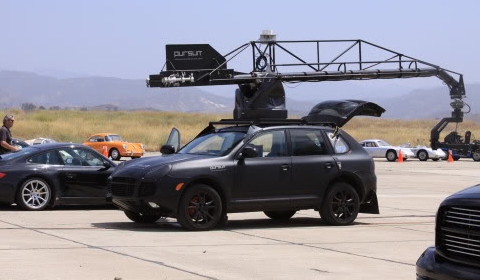 One of the most wonderful car commercials ever made is the Porsche Panamera Commercial unveiled about three months ago. The commercial shows the Panamera becoming member of the 60 years of Porsche heritage. Most of you may have thought that the commercial was a computer-generated impression, but that is not competely true!
The behind the scenes footage shows something completely different. Bryan at RSS made some wonderful shots and told Teamspeed: "It was an amazing experience to be there amongst all the great Porsches throughout history – I had many jaw dropping moments." Bryan's red 1988 959 S featured in the commercial!
You want to see the full commercial? Please click here!