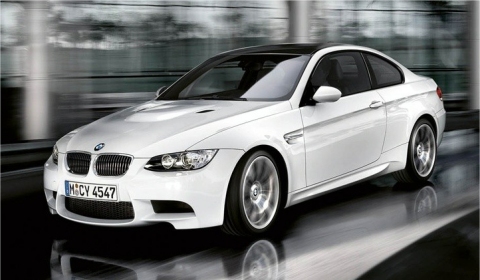 True BMW enthusiasts that look at the current E92 BMW M3 ask themselves when is the German manufacturer planning a new M3 CSL? There has been an introduction regarding the M3 GTS, but it is not the true combination between a track-legal racing car and your every day M3. Perhaps we will never see a new CSL.
For those not willing to wait there is a new offering for the M3 Coupe and Sedan on its way. It is called the "Competition Package" and will be available on the 2011 models exclusively in North America.
The package holds a 10mm lower suspension and 19 inch wheels with greater offset for a wider track. The BMW engineers remapped electronic damping and stability control systems. Unfortunately, there are no power mods planned for the M3's high-revving 4.0-liter V-8. The enhanced M3s will likely accelerate to 60mph from rest in the same 4.8 seconds that it takes the standard model.
The price of the M3 Sedan, Coupe, and Convertible remain unchanged at $56,275, $59,275, and $67,925, respectively, for the 2011 model year. All prices include an $875 destination and handling fee, and the Competition Package adds an additional $2,500 to the price of the M3 Coupe and Sedan.
[Via Motorauthority.com]