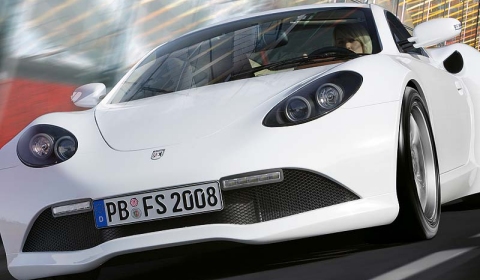 Perhaps you have heard of Artega, a small brand started by Klaus Frers, owner of the Paragon Parts Group. Autoblog.com indicates that the sports car manufacturer has changed ownership. Mexican private investor Tresalia Capital – which has held a stake in Artega since October of 2008 – has taken complete control of the automaker.
The Artega GT is powered by a V6 engine producing 300hp to the rear wheels through a dual-clutch gearbox. The vehicle was designed by the Henrik Fisker and went on sale last year in Europe for a price of $90,000, but failed to amaze anybody. The production of the Artega GT will continue with 500 units being built each year in Delbrück, Germany.
Just to inform you Tesalia Capital is one of Mexico's leading investment firms and is headed-up by Linda Alvarado, considered the country's most powerful woman. Miss Alvarado is the granddaughter of Grupo Modelo co-founder Felix Aramburuzabala, the company responsible for Mexican brews like Corona, Modelo and Pacifica.
Perhaps the sales will go up if they provide you with some six-packs as a sales gift when you buy the sports car.