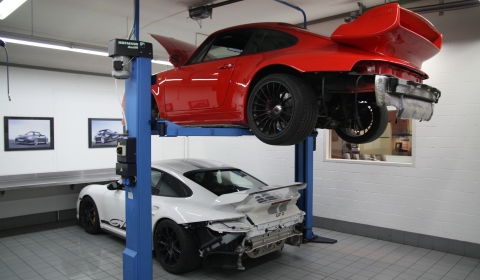 Factory visits get discussed every once in a while. This time we visited Sportec in Switzerland and local dealership Jero Design. The Swiss-based company is not the first company you think of when the word 'tuning' is mentioned. Perhaps it is because they give a new meaning to the word as a whole with a steady focus on the technical side of enhancing a sports car and ensuring an excellent driveability.
Founded in 1997, Sportec's headquarters are located in Höri, 15 minutes from Zurich Airport. The tuner is known for its packages for Porsche, Audi and VW models, but the 19 employees also optimize vehicles produced by other manufacturers – all upon request. Their main aim is tuning sports cars up to an optimum level. Changes can include performance, aerodynamics and styling, but they are famous for performance tuning and turbocharger refinements.
"In this time of crisis the workshop is very busy. Currently we are working on several customer cars, mainly Porsche, but also Audi and Mercedes", says Thomas Hofer, Sales Manager at Sportec. "We even have a special project, a Venturi outfitted with a new RS4 V6 Biturbo engine, new engine mounts and ceramic brakes. After two years of development we hope to finish it in the Spring".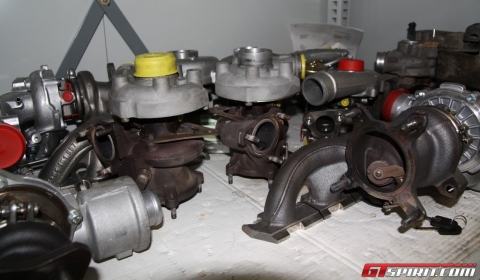 One thing is for sure Sportec takes tuning to a new level by focusing on the in-house development of technical enhancements. A good example of this is the way they implement conversions. To achieve high quality levels and the best possible outcome, most engines are shipped to Switzerland from around the world. Meaning the sports car is brought to a local dealership somewhere around the world, the engine is extracted from the vehicle itself by an engineer from Sportec, shipped to Sportec headquarters and tuned by specialized engineers.
The next phase is dismantling the engine, installing the new parts – all developed in-house – and test the 'new' engine in a donor vehicle in Switzerland. Road and dyno testing are key ingredients of the complete tuning process. The new engine is extracted from the donor vehicle after the tuning process has finished, flown back to the original owner and installed by a Sportec engineer. Hofer states; "In some cases the engineer will travel a long with the engine to finish the process. We are always happy to see stunned faces of dealership technicians when we re-install the engine." After the conversion is finished, the owner receives a unique book which tells the 'story' of his or her personal conversion.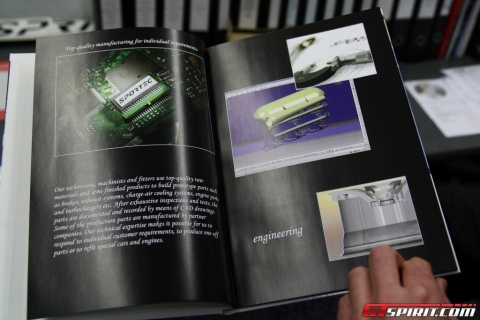 The most popular conversion of today is the Porsche Turbo and GT2 Stage II or III. In the case of the 997 GT2 Sportec achieves figures of up to 655hp or 750hp. Wheels are popular as well, mainly due to their strong and clean design. Sportec also offers other parts such as brake kits, suspension kits, exhaust systems, short shifts, air filters and some minor carbon refinements in- and outside the vehicle.
On the subject of aerodynamics and styling they have a different story. Painting, body work and major interior refinements are outsourced to other companies. "The main reason we do not focus on for instance body kits and paint jobs is because it asks for a different company setup with a large amount of stock, crash testing of parts and a larger sales force. We have earned our engineering reputation in the world of Formula 1 and we stick to what we do best. Performance modifications!", says Hofer.
The biggest achievement is the Sportec SPR1 and its modified brother the SPR1M. Both are examples of how Sportec is able to change vehicles and create one of the fastest and most powerful road-going cars. The T80 M is an enhanced version of the SPR1 based on the Porsche 997. Sportec increased the power of its bi-turbo, 3.6-litre, 24-valve, flat six T80 engine to a 858bhp and 880Nm of torque. It takes a mere 3.0 seconds to hit 62mph (100km/h) with 186mph (300km/h) appearing in just 18.9 seconds. A top speed of more than 236mph (380km/h) has been recorded at Nardo, Italy.
Sportec achieved these figures by taking the full engine apart and enhancing the hardware inside the sports car. They added titanium connecting rods, a flat carbon fibre under floor, active suspension and F1 style ceramic brake discs. Composite (Carbon/Kevlar) body panels, a carbon fibre rear wing, forged alloy wheels, an integrated safety cage and ceramic brake discs ensures a lightweight setup. A total of five cars were sold of which one is an 'M' version. But the Swiss-based tuner didn't stop the development process after the release of the SPR1M, a new version is expected to be displayed at the Geneva Motor Show 2010 with more power and improved performance figures.
The headquarters in Höri act as a basis for the expansion of the brand. Sportec has dealerships worldwide each spreading the knowledge and sales of the brand. We visited our local dealership giving you a closer look at what Sportec dealerships have to offer. You can contact them for parts, wheels and complete conversions. The dealerships act as a local point of contact for Sportec, arranges the full process of converting the vehicle and includes the Sportec characteristics. Jero Design is an excellent example, covering the complete Benelux region with its new showroom in the southern part of the Netherlands. If requested there are dealerships in Canada, USA, UK, Italy, Greece, Germany and Sweden. Even Taiwan and Central America are covered.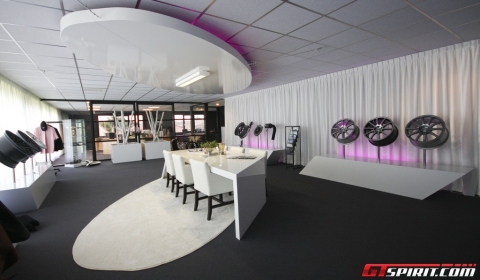 For those searching for an appropriate and decent technical tuning solution Sportec is the place to be. Their keen knowledge and achievements with respect to Porsche vehicles has placed them in a league we do not see often. Even Porsche themselves are astonished by the solutions they have come up with. Their technical knowledge is one-of-a-kind, they don't create vehicles that are particularly noticeable through their looks or appearance, instead, they express themselves in performance figures and sheer drivability. Isn't that what we all want?