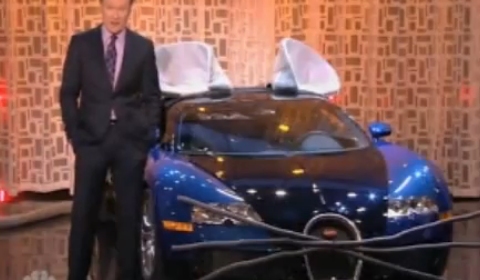 Note: the following footage can offend Bugatti Veyron lovers!
Conan O'Brien dressed up a Veyron as a mouse in his late night TV show. Reason why? Mister O'Brien conceived a plot to waste a huge sum of money because of his fued with the NBC over The Tonight Show ending soon. So he was just pissing them off and fooling around.
Anything else? Yes, he introduced the newest "Tonight Show with Conan O'Brien" character, while playing the classic Rolling Stones song "Satisfaction".