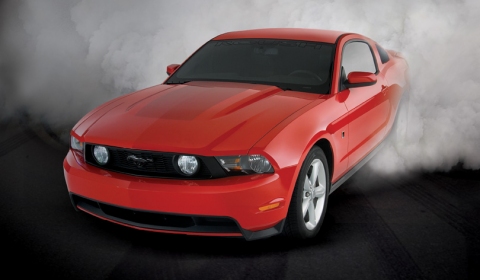 Roush Performance has confirmed that they will start offering their Stage 1TM and Stage 2TM versions of the 2011 Mustang in April when Ford's production commences. The new Ford 5.0 liter V8 engine will be the basis for both cars producing 412hp and 390ft.-lb. of torque. The new model also uses the standard six-speed transmission.
The ROUSH Stage 1 package consists primarily of aesthetic changes such as the addition of the OEM-quality ROUSH body kit. The ROUSH Stage 2 adds a suspension and handling package in addition to the appearance upgrades.
For powertrain models, such as the ROUSH 427R, the engineering team is already hard at work developing the 2011 model year ROUSHcharger and determining what modifications can be done to the 5.0-Liter engine. ROUSH 2011 model year powertrain vehicles, however, are not likely to be available until late summertime.