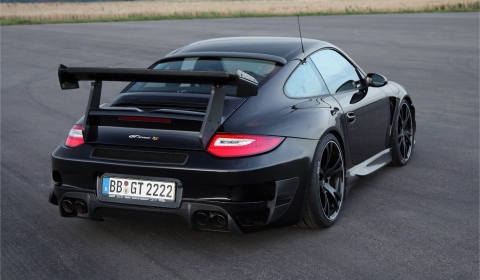 The TechArt GTstreet RS based on the 911 GT2 has broken the lap record at the Sachsenring race track during a comparison carried out by AutoBild Sportscars
Next to the lap record drive on the 3,671-meter the vehicle achieved a sprint from 0 to 100km/h in only 3.5 sec and a 32,9 meter braking distance at a speed of 100 km/h. With a lap time of 1:31.94 the tuned sports car improved lap record at the Sachsenring by a 4.47 seconds.
Unfortunately, there is no footage of the lap record.