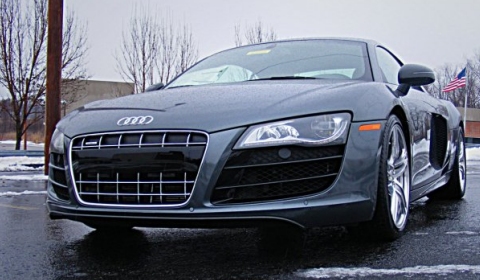 Switzer Performance have a nice line-up of enhancements for the Audi R8, enhancing the overall performance of both cars; the V8 and the V10 variant. The line-up includes ECU upgrades and a carbon fiber airbox. You can also get interior enhancements such as tinted wings, radar detector integrated into the mirror, iPod and iPhone integration and custom illuminated doorsills.
Improvements? ECU tuning on the R8 V8 improves the engine output up to 440hp. In case of the V10 the tuner from the US achieves an increase of +10/15hp.
For more information on Switzer Performance Innovation click here!
[Via Teamspeed]