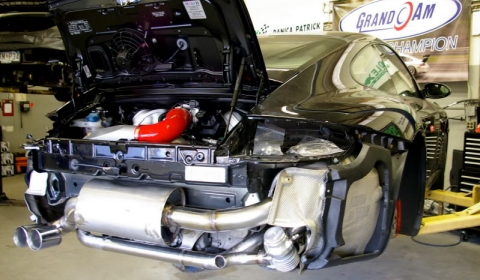 TPC Racing has unveiled a teaser video showing a Porsche 997 2S with a single turbo fitted to the engine. In total the tuner has two Porsche 997s – a 997 C2S and a C4S – which will be outfitted with their new Single Turbo Kit. Both cars feature 6-speed transmissions.
The video shows the 997 2S awaiting a dyno run. The guys shot a teaser while revving the engine. When the dyno figures arrive we will inform you again, so stay tuned for more.
If you want to follow their full story on the single turbo kit please check out Teamspeed.