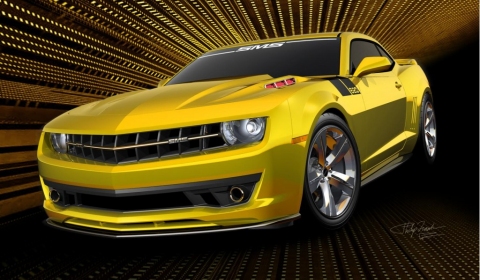 SMS Supercars has unveiled their latest program for the 2010 Chevrolet Camero. Named the SMS 620 the 'standard model' uses a 6.2 liter V8 engine outfitted with a SMS 296 supercharger producing 575hp and 600lb-ft. There is even a second model producing a whopping 715hp and 700lb-ft. They called it the SMS 620X. Figures? 0-60mph in 4.3 sconds for the 620. The 620X? Even closer to 4.0 seconds.
Both cars get a customized hood, low-aero body kit and or SMS-badged grille. The 620X also gets optional Magneto-Rheological Semi-Active Dampers, plus a Torvec Isotorque diff and 21-inch rear wheels. Sixteen-inch, eight-piston front brakes and fourteen-inch, six-piston rears ensure the car stops as well as it goes.
The interior got decent improvements with custom gauges and Alcantara/leather seats with Signature Series stripes. A total of twelve "show car quality" custom SMS exterior colors are available.
The SMS 620 will be available in the second quarter of 2010. It is uncertain when the 620X will hit the streets but we will keep you posted.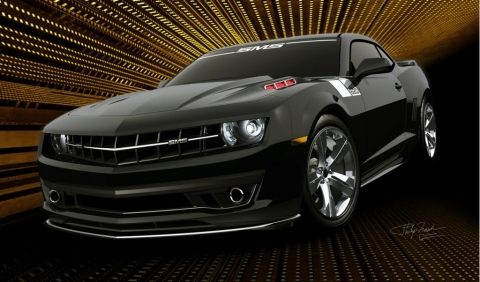 [Via MotorAuthority.com]