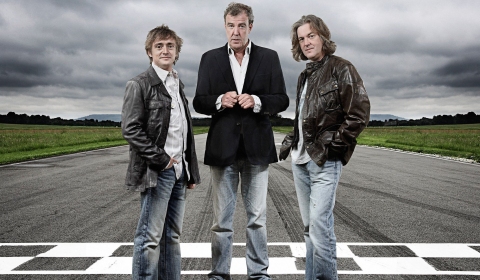 2010 has just started, but unfortunately the 14th season of Top Gear will come to an end next Sunday the 3rd of January. During the last episode "Indiana Clarkson" makes a film about the BMW X6 and ends up creating one of the most expensive road tests in Top Gear history. Captain Slow drives the new Vauxhall Insignia VXR, together with Margaret Calvert, the designer of Britain's road signs. And finally Mr. Hammond tests the unique Lexus LF-A on the track. We definitely want to see that!
All three also try out the latest in electric personal transport in the studio. Oh yes, the Star in a Reasonably Priced Car is blues musician Seasick Steve.
Top Gear airs Sunday 3rd of January, 8pm on BBC Two. If you missed it or can't receive BBC2 in your country, please check back here the day after the show for alternative sources.