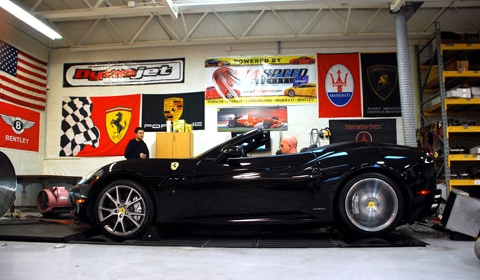 US tuner Fabspeed has unveiled two parts of their package for the Ferrari California. The program includes a sport catalytic converter and X-Pipe. Both constructed from stainless steel they replace the factory setup. The EVOMSit ECU upgrade was installed to enhance the power delivery and improved throttle response.
Dyno tests have verified an improvement of +35hp and +23ft-lbs of torque. The dyno graph with results can be found below (select the picture for a larger size):
The package creates a 'dramatic' improvement in sound.
[Via Teamspeed]