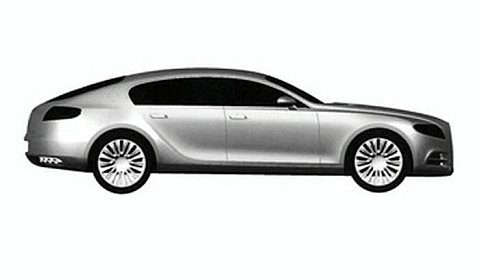 Whilst the Galibier may not have received a 'green light' yet, Bugatti are keen to ensure that they have safeguarded its design from potential copyright infringements. Volkswagen Group filled trademarks along with photos of the concept car at the World Intellectual Property Organization. The move safeguards the intellectual design of the car in 184 member states.
Whilst some may see this as a sign that the Galibier is to become the Veyron's successor, we are going to suggest that this represents nothing more than Bugatti and Volkswagen Group looking after their interests.
If the Galibier was to see production it would most likely include the W16 powerhouse that's currently wedged into the Veyron. Rumours suggest that this engine would be de-tuned to 800bhp, using only a twin stage supercharger instead of the quad layout we're used to. Other rumours suggest that flex-fuel capabilities could be introduced.
[Via CarScoop]