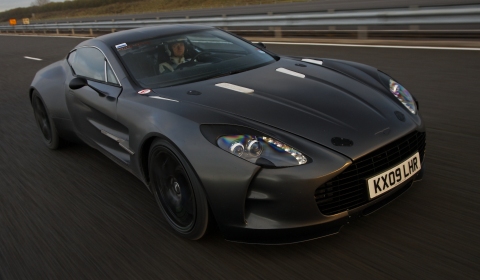 Aston Martin has revealed that its One-77 supercar is getting closer to setting a new all-time speed record by 'comfortably' breaking the 200mph mark.
The supercar is currently undergoing development and testing ahead of its launch in 2010. During these tests the One-77 exceeded original expectations and recorded a 220mph (354.86km/h) top speed making it the fastest Aston Martin ever.
The limited edition Aston Martin is powered by a 7.3 litre V12 engine with 700hp. 0-100km/h (62mph) is reached within 3,5 seconds.
The production is limited up to a maximum of 77 individually numbered examples. Deliveries expected to commence in mid-2010.