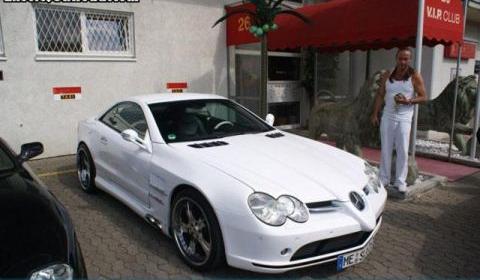 It's been a while since we saw an overkill, but this one is definitely worth the name. Göckel is a Germany based Mercedes-Benz tuner. From most German tuners we've seen rather nice tuning and performance packages but that's different for Göckel.
They have created McLaren SLR and Mercedes-Benz Black Series look-a-like for anybody's Mercedes SL-class. Changing the SL-class Black Series is one thing – although there's no engine tuning -, but putting a SLR nose on a SL 350 is just wrong.
Let us know what you think about this strange looking SLR!
[via Autogespot]