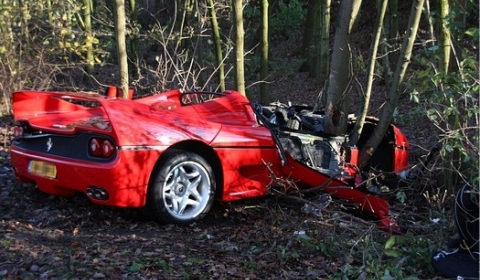 One of the most exclusive Ferrari supercars has crashed in the Netherlands near Rotterdam. The Ferrari F50 drove on the A20 highway when the driver lost control of the Italian supercar. The vehicle hit a tree next to the exit Zevenkamp.
A child was driving along with his father in the Ferrari. The child got injured, broke both legs and was brought to hospital. The 56-year old driver had minor injuries.
As you can see on the pictures, the supercar is ready for the scrap yard.
Credits pictures Sven van Beek and Marco T