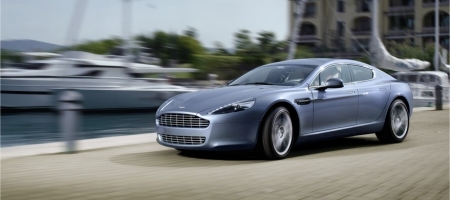 The British supercar maker Aston Martin has unveiled the price of the new four-door saloon; the Rapide. The luxury vehicle price starts at £139,950. Deliveries start from March next year at an expected total of 2000 sales a year.
In the standard kit includes a Bang & Olufsen sound system, heated memory seats and dual-cast brakes. The car will also feature an adaptive damping system. The Rapide is the first Aston to be built at the Magna Steyr plant in Graz, Austria, with each car taking about 220 man hours to build.
Main competitors are the Maserati Quattroporte and the Porsche Panamera. The full price of the Rapide differs £95,298 with respect to a top-spec Porsche Panamera 4.8 V8 Turbo PDK and £89,860 with respect to a Maserati Quattroporte 4.7 V8 GT S.
[Via Autocar]