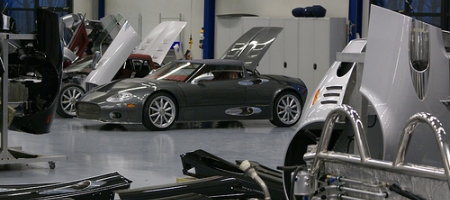 It has been quiet around Spyker lately. However, Autocar stated that the supercar maker from Zeewolde in Holland is shifting its manufacturing base to Coventry in the UK. A cost-saving measure, because Spyker's main supplier is CPP (Manufacturing) Ltd and they are based in the Midlands.
The relocation is expected to be completed by the end of this year. Over 135 Spyker employees are working in Holland. Company officials say only 45 jobs will be directly affected by the move. Spyker CEO Victor Muller confirmed the changes in his organisation.
Engineering, corporate staff functions, sales, after-sales, marketing will remain in Zeewolde. Even the company's GT race team stays in Holland. For those people the future isn't sure either. Will this be the beginning of the end of Spyker cars?