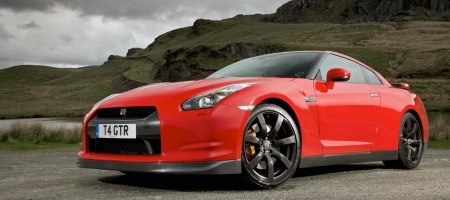 With hardly anybody noticing it, Nissan has announced the release of the European version of its supercar. Technical updates on the suspension, the logic controlling torque distribution, the system behind the gearbox, two cooling ducts in the carbon fibre underfloor diffuser and an uprated insulation to the rear seats are just a few points on the list.
We are not gonna share all details in depth with you. Just a small re-cap on the changes. First of all, Nissan's engineers changed the front spring and damper rates for better ride comfort, and increased the stiffness of the suspension at the rear improving feel and responsiveness during cornering. A stiffened front transmission mount is placed to reduce vibration through the driveline under high-load conditions.
For better braking stability in dry conditions the balance of the electonic brakeforce distribution bias has been moved slightly rearwards. A change in design of the rear brake cross spring reduces noise while a modified air deflector increases rear brake cooling.
The logic controlling torque distribution between the front and rear axles was changed to ensure that the GT-R has less rear-axle 'binding' while maneuvering at low speeds. The logic inside the gearbox has also been improved to accompany a better change in gears. The two NACA cooling ducts fitted to the carbon fibre underfloor diffuser produce extra cooling to the exhaust and gearbox. A new, larger diameter pipe connecting the oil cooler reduces gearbox temperatures.
There are also some visual upgrades next to the technical ones. The front and rear bumpers have a double coat, giving a deeper color finish. The speedometer and rev counter now have gun metallic finish surrounds. Regarding the entertainment equipment the new model is equipped with Nissan's next generation audio and navigation system that features 40GB of memory space. Finally, the Japanese automaker has fitted uprated insulation to the rear seats improving cabin refinement.
[Via Carscoop]