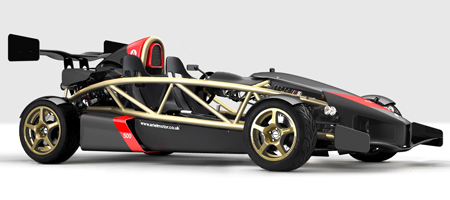 Remember us telling you about the planned V8 version of the Ariel Atom? 500bhp? Very low weight? If you do then you'll be interested to know that the planned price for the track-biased road car is now thought to be around the £120,000 (€134,000) mark.
For this amount of money you'll get Bugatti Veyron equaling performance in a car that weighs close to 500kg. The power will come from a V8 based on two Hayabusa motorbike engines and built specifically for the car by Ariel's specialists. 0-62mph (100km/h) will be dealt with in under 2.5 seconds. Only 25 will be built, 19 of which have already been sold.
We like the idea of a Veyron-busting trackday special for almost an eighth of the cost! We'll bring you more when we know more!
[Via Autocar]