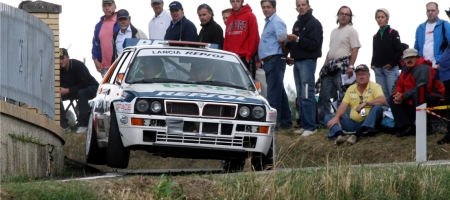 This time no supercars, no classic cars or another gathering of cars standing still or driving behind each other. No this time our friends from Italy visited the Rally Legend event in San Marino. A special rally because it combines the best of the best like the Lancia Stratos, 037, S4, Fiat 131 Abarth, Audi Quattro with drivers like Miki Biasion, Sandro Munari and Marcus Gronholm in superb scenery.
The first day our man from Italy, Smartdriver was at the paddock. The next day he went in the hills to the special stage "Piandavalle".
A big selection of over 400 pics are avaiable in hi-res on ItalianSupercar.net. 10 HD videos are available via the YouTube channel. We share with you a highlight of the best content!
Paddock:

Special stage:

Special stage: