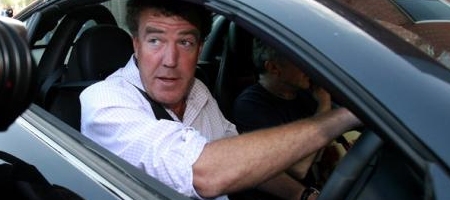 There we go again! We as Top Gear fans are eagerly awaiting the new series starting November 15th. However, there are some Top Gear critics that think they can use the program to shout their opinion into the world. The Belfast Telegraph reported that TG has faced some criticism after its series of extravagant stunts in Belfast this week.
Their stunts included firing a Renault Twingo into the sea, drag racing and hoisting a vehicle to the top of one of Harland and Wolff's famous twin gantry cranes. Jeremy Clarkson was among those who spent hours filming at the city's docks area for the programme this week.
Looks like a great show, if you ask me! However, some MP, called Gregory Campbell, has something against the apparent cost. Campbell challenged the BBC to reveal exactly how much the stunts cost. He believes BBC licence payers have a right to know how much of their cash was spent funding Top Gear's Belfast stunts.
I think the BBC should reveal what the total cost of the filming was. Once that is revealed people would be able to make a judgment on whether they thought it was worthwhile.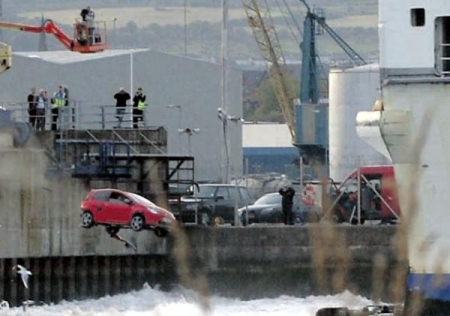 Meanwhile a second organisation, called Environmental group Friends of the Earth criticised the Top Gear team claiming it appeared to have gone out of its way to be as crass and juvenile as possible. Declan Allison from Friends of the Earth said:
The wanton destruction of tens of thousands of pounds worth of machinery impresses no-one. It's a wasteful extravagance and, in the middle of a global recession, in very poor taste.
Feel free to share your opinion. Ours is quite clear. We just sit back, relax and wait until the first episode of the 14th season starts.
[Via AutoBlog.com, pictures via Belfast Telegraph]