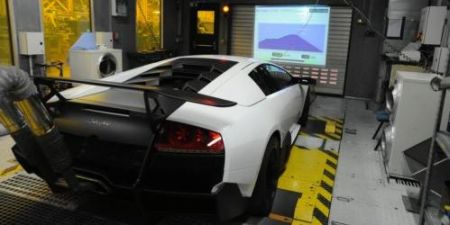 The purest supercars are hand built from the start to finish. Lamborghini's produced in Sant'Agata de Bolognese, Italy are an example of this process. Thanks to National Geographic's new Ultimate Factories television series we can show you a preview of how a Lamborghini LP670-4 SV is assembled.
The first episode is airing today. The videos show you the process of the 'Linea Murciélago' which has a maximum daily production capacity of 2.7 cars!
Just to refresh your mind the LP670-4 SV's engine is a 6.5-litre V12 producing 670bhp together with 660Nm of torque. A spring from 0 to 62 mph (100km/h) is done in just 3.2 seconds while top velocity stops at 212mph (342km/h). Power and torque goes to all four wheels through either an automated manual e-gear or a six-speed manual transmission.
[Via WorldCarFans]