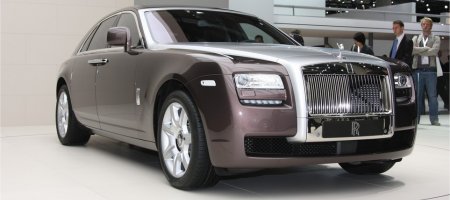 Rolls-Royce has officially unveiled its new production model of the smallest family member, the Ghost, today. We spotted a white version of the baby Rolls in front of the Movenpick hotel on Monday evening. The final release of the car was a day latter and presented by Rolls-Royce Motor Cars' Chairman, Ian Robertson and Tom Purves, CEO.
A full recap of the specifications of the vehicle did not show us anything new. Just in case you do not know anything about the Ghost and you are in need of more information, you can check out these links: link 1, link 2 and link 3.
All that's left is our gallery below. Enjoy!