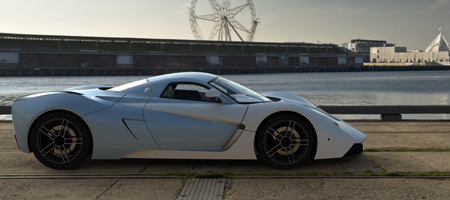 Another new car on its way to Frankfurt for IAA 2009 is the new Russian supercar the Marussia B1. Designed and manufactured by ex FIA GT & Le Mans driver and current Top Gear Russia host Nikolai Fomenko. The initial Marussia concept started life several years ago and has now evolved into the Marussia B1 made by a company comprising of over a 100 employees.
Technical details on the Marussia B1 are scares at the moment, with the only details we are aware of it the hybrid 3.5-liter V6 engine. It is unlikely that the final production version will feature the same amount and level of gadgets that are being showcased in this concept version. The concept currently features a 10mbps internet connection, a 320GB hard drive and a built in Plasma screen!
More details and specifications to come when in Frankfurt this coming week.
[Via Autoblog.nl]