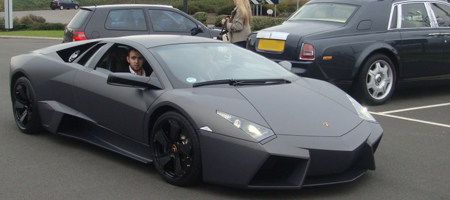 The only UK Registered Lamborghini Reventon (No. 18/20) is for sale via Porsche Specialist, Specialist Cars of Malton.
As we all know the Lamborghini Reventon had a limited run of 20 customer cars, with this one being number 18/20 and the last one to be delivered to its owner in the Nottingham area late last year. Since the owner got the keys to his very rare beast he has managed to rack up only 700 miles in it!
The cost to be the second owner of this Reventon? Well that is strictly POA, and as they say; if you have to ask, you can't afford it. Delivery is available worldwide, for more details on the car visit Specialist Cars of Malton.
And for more picture of it when it was initially collected in Sant'Agata and then when it was picked up again from Lamborghini Birmingham visit our forum.
[Via Specialist Cars of Malton Via PureGT]