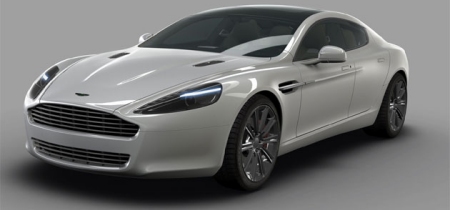 Aston Martin has now finally officially confirmed the debut of the brand new Aston Martin Rapide at the IAA 2009. This is three years after the four-door concept stole the show in Detroit. The Rapide will be one of the key supercars of the event next to the new Italia from Ferrari, Porsche's new 911 Turbo Facelift and maybe even a Reventon Roadster from Lamborghini.
The price for the Rapide has also been unveiled and put at £110,000 in the U.K.. It will be equipped with a V12 with 470bhp, 40 less than the Vantage V12. But it also costs £25,000 less than its little brother.
Until the moment it is being released we have to watch the "official" renderings shown below and all the spyshots of the car. They do show a wonderful designed supercar. A lot better than it is main competitor from the Germany, the Panamera. The lines on the sides of the car and the front grille show the true character of Aston Martin.
The roof is made of glass giving it a spacious interior in which four separate seats are placed. All four passengers will be able to enjoy the view from above. The interior picture below gives us a first glimpse of the dashboard, center console, the way the doors open and the three cupholders for your champagne.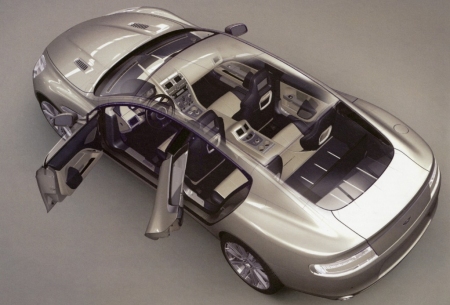 [Interior picture via Autoblog.nl]