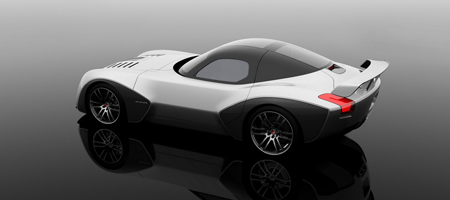 US company, Devon Motorworks, are hoping to release their first supercar at this years Pebble Beach Concours. The GTX has been designed by Swedish designer Daniel Paulin. If you think it looks familiar, you'd be correct! Devon Motorworks only recently put in a bid for the Viper designs which probably explains why the car so heavily resembles it.
At this moment in time, the car is only in the design stage, but, the company are hoping that by August there will be a version ready for show at the prestigious Pebble Beach Concours.
With Chrysler set to file for bankruptcy on Monday morning, the $5.5 Million bid looks set to succeed. It's the only real interest that has been shown in the American muscle car.
As for the design concept, the GTX is designed to look classical and yet futuristic. A blend that Devon hopes will mould the design of the car into a modern muscle car classic. An interesting feature is the minimalist but highly beautiful interior.
We look forward to actually seeing the car make an official release and to the release of a few more details!
[Via Devon Motorworks]